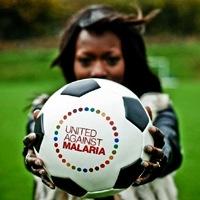 Palufoot
3rd WORLD DAY AGAINST THE MALARIA
The malaria kills between 1 and 3 million persons a year. We consider that 3000 children die every day from the malaria. The malaria amputates of 1,3 % the annual rate of economic growth of the African countries. The African Diasporae are strongly concerned. Their implications are the prevention, the access to the care in the zones of malarian origin.The association of Esprit d'Ebène, led by Mams Yaffa, since 2006 is implicated
with the great associations like Roll Back Malaria, Malaria No More, UNICEF, Gates foundation. The role of Esprit d'Ebène is to motivate the African Diasporae in France in particular the stars of the football (Lilian Thuram is the godfather) to create a Pan-African campaign about malaria.
Metisrecords is partner of this initiative on the creative aspects,composition and recording of the sound track, the technic and organization.